"HANG to BE 2016" took place in Belgium from 5th to 9th of May. We have been really lucky with beautiful weather and temperatures (in daytime) like in summer…… 🙂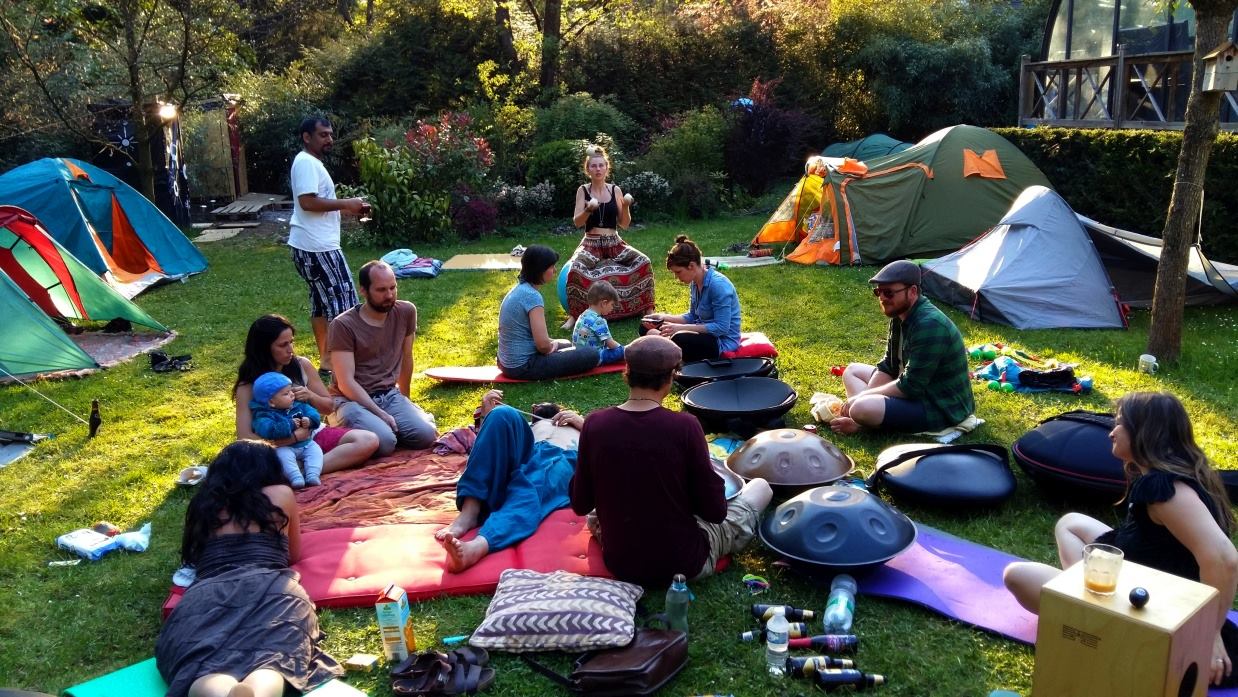 This year there have been 42 Pan crazy people who took part, brought in around 50 Handpans. The time we have shared there was funny, beautiful, filled with peace and love and music. I think, that we all who was there did enjoy a lot being part of the "Hang to Be Family" !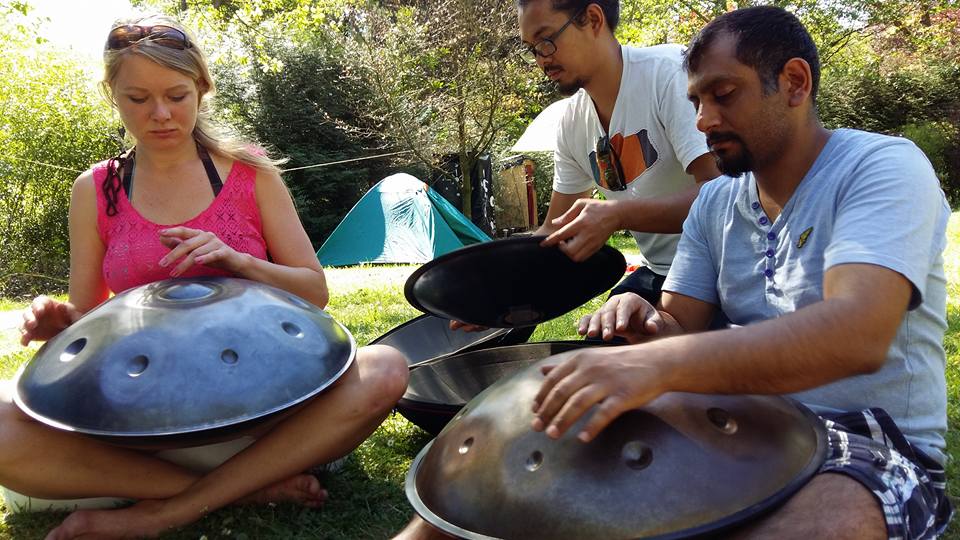 There have been workshops by Dani Galfione, Benny Bettane and Gancidilo.
Saturdays performing-night was great and Pouriyad Fard, Dani Galfione, Benny Bettane, Romain Geuzaine and Mayuko Taki Mano played great sets in a beautiful atmosphere. see a snippet from Dani's and Benny's performance:
It was a PHANTASTIC time we have shared in Belgium – and i am already looking forward to meet the "Hang to Be Family" soon again !
more pictures from the HANG TO BE 2016 here: Facebook Gallery "Hang to Be 2016"