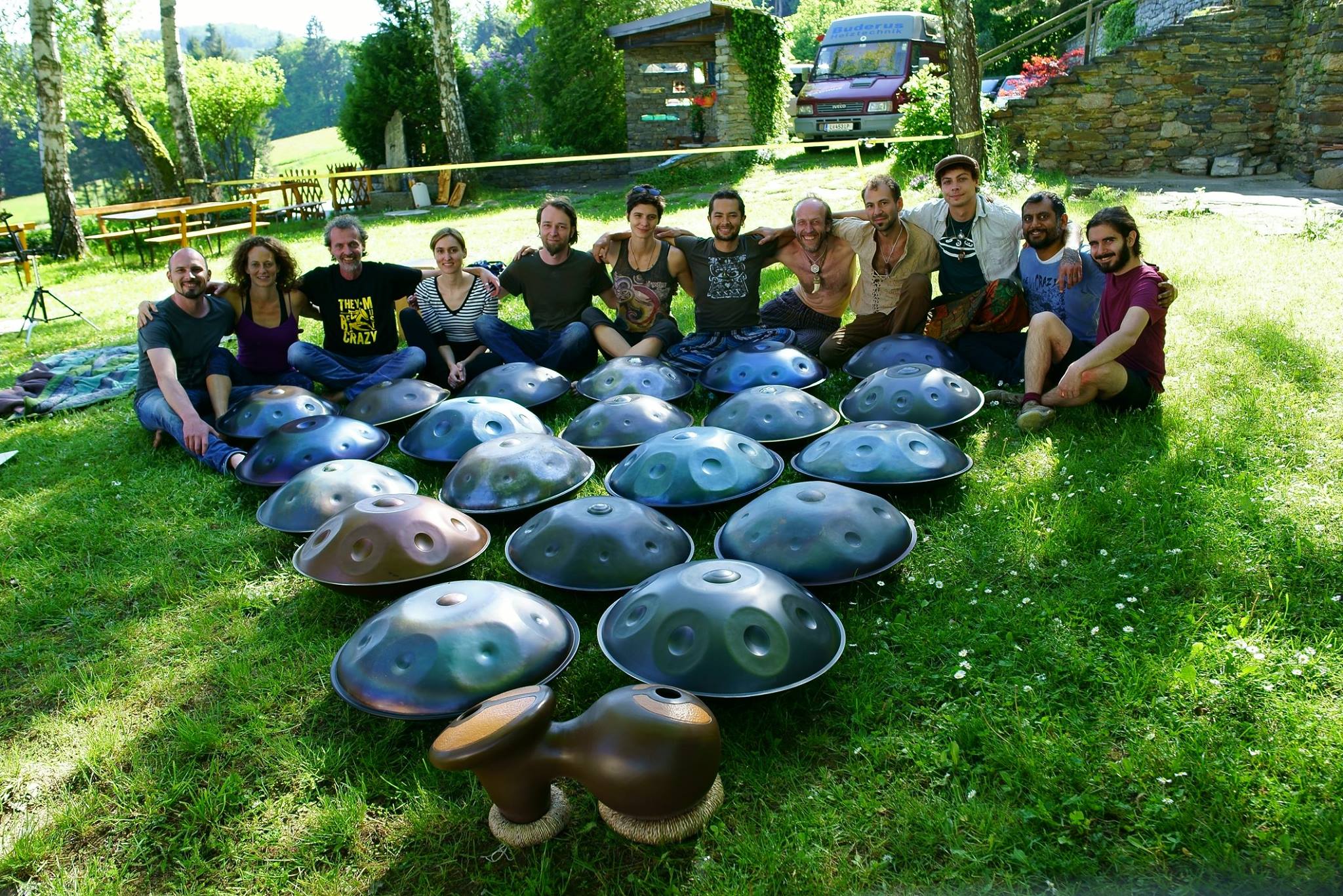 The last weekend we have met for the "Peace'n'Pans 2016" here in Austria (Wachau). "We", this was Handpan Lovers, Players and also a Handpan maker (Milan Zdvorily, Singing Steel) from Austria, Columbia, India and Slovacia. What a beautiful weekend filled with Peace, Love, Fun, Music, Yoga, slacklining, singing, talking, cooking, relaxing,…..  BEING ;). The gods of PANIVERSE must love us, because beside of bringing us all together, also the weather was great ……
All you, i have met there – all you beautiful souls – i do love you ! Thank you all for this beautiful, harmonic time. Already, i cant wait to meet all of you soon again !
If you want to take part at a Handpan Gathering like that, just "bigger" 🙂 – then take the chance NOW to get one of the LIMITED TICKETS for the "GRIASDI Handpan & World Music Gathering 2016", end of July this year in Austria (Scharnstein) !