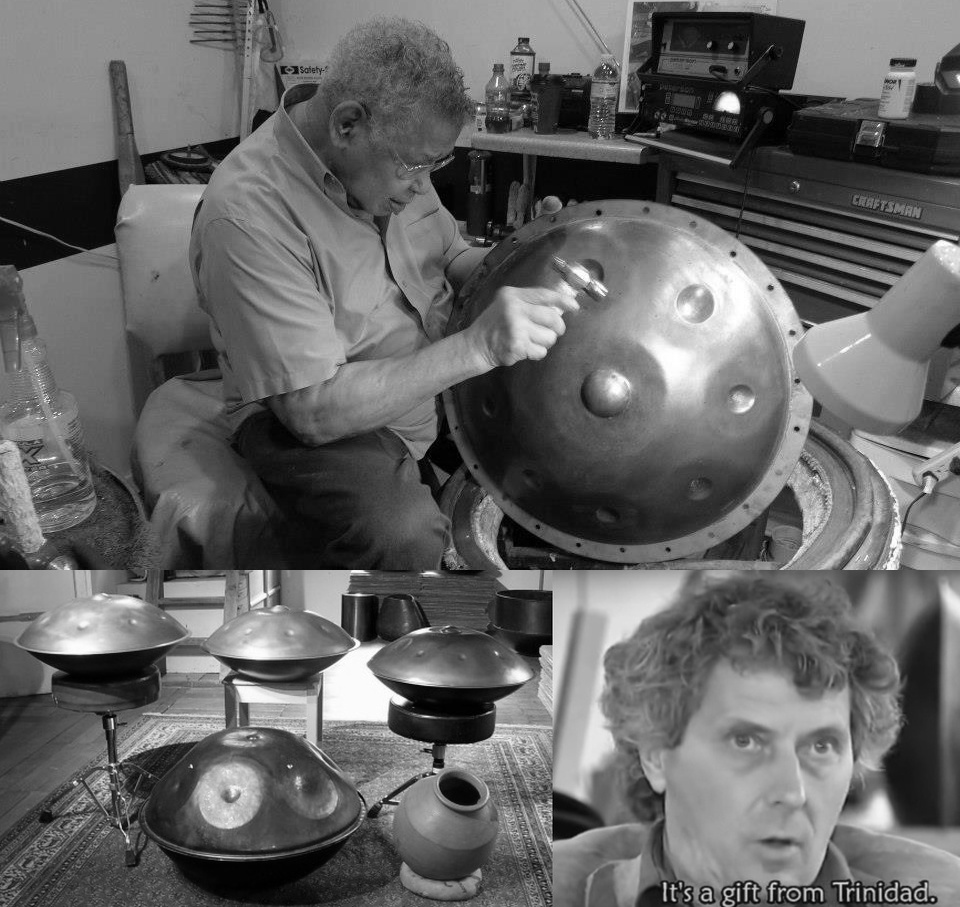 R.I.P Elliot "Ellie" Mannette (1926-2018)
By sharing your love for Steelpans and your knowledge about singing steel and tuning, you have bestowed us with a priceless gift. Without you, there wouldn't be any Pantams / Handpans / Hang – and without sharing your knowledge about tuning steel, these wouldn't sound like they do!
Mannette, a machinist by trade, became a pioneer of the singing steel, when the British lifted the wartime carnival ban after World War II. He sank the lid to create a tensed playing surface and fired the metal to improve the acoustic properties. Over several decades, Mannette brought an even more sophisticated approach to pan tuning, using a stroboscope to analyze and shape the harmonic blend…
"Through the years as I developed my skills, my entire mindset was sharing my knowledge with others for the betterment of this instrument." [Ellie Mannete]
Thank you Ellie, it is something big and beautiful that you have left for us !
Read about "The History of the Handpan"