The HUG-FESTIVAL 2019, 4th to 7th July 2019, the very first Hungarian Handpan and World Music Gathering and Festival is highly recommended by PANIVERSE.ORG
Early Bird Tickets (just 49 Euro for all 4 days) you only can get till 15th May ! Take your chance – and also think about, that buying an Early Bird Ticket not just saves you money – you also help the organizers a lot to cover the leading costs of an event like that one. Its a win-win situation, and a big help for the organizers (i know this very well from my own experiences as an organizer 😉 ) !
With the ticket you get: access to all concerts, camping, free access to handpan beginners workshop, Yoga and NIA sessions and a ticket for the Handpan raffle (MAG Instrument).
Tickets: https://www.hugfestival.net/copy-of-jegyek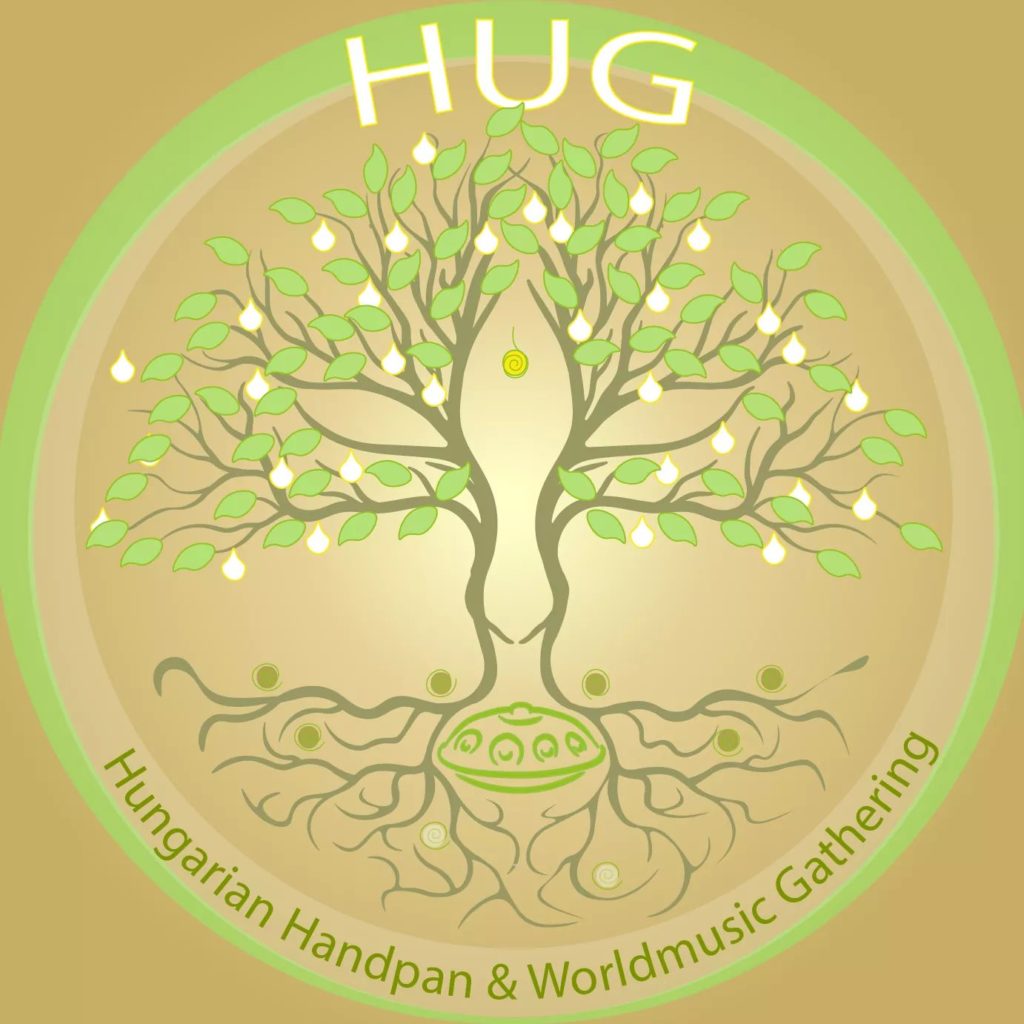 The HUG festival will be held in the heart of Bakony which is a mountainous region of Transdanubia in Hungary. Within the 20 hectare area you can find forest, a small lake, a fresh water spring and some grazing farm animals.

Patrik (from MAG Instruments) and his team are doing a great job to organize this festival, that is also planned as a (as close as possible) Zero Waste Event. A Big Up to you guys ! Its the first time a Handpan-Event is following the idea of Zero Waste as far as i know.
The Lineup of HUG is amazing !
A really beautiful mix of Handpan- and World Music. Some Acts will make you fly and dream, and others will make you dance and party. It seems to me, that its one of the best lineups i have ever seen related to a "Pantam-Event"….
Kabeção, Alexandre Lora, Matsumoto Zoku, Christian Amin Varkonyi, Patrizio Castrovinci, Marcel Hutter, Yatao, ToSoDa Projekt, Mark Devlin, LAYANDA, Afronauta…..just to name some of the more than 30 booked acts at HUG !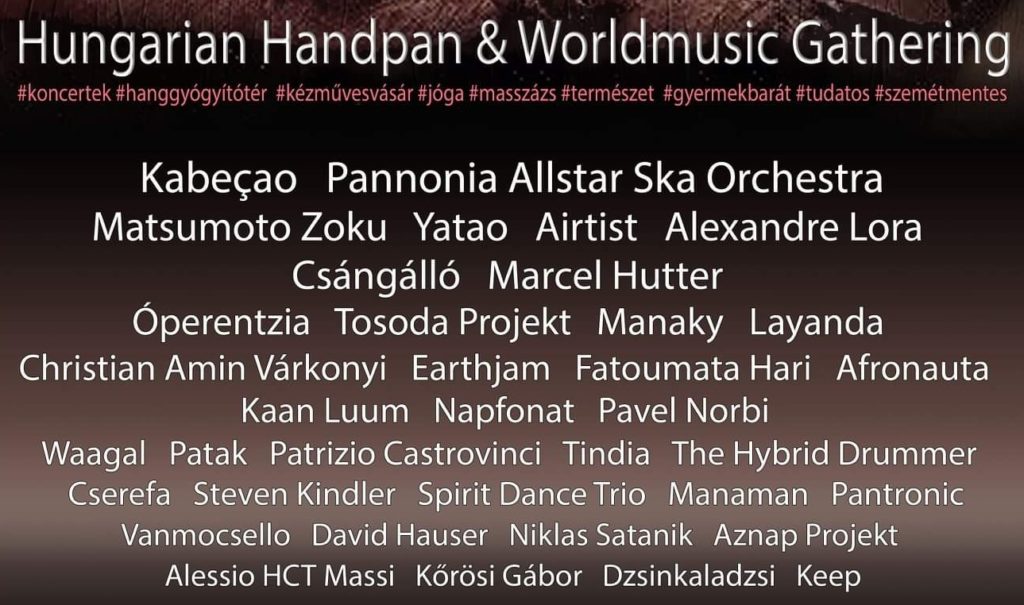 For more Info about HUG Festival, check out the HUG Website:
https://www.hugfestival.net
Event at Facebook:
https://www.facebook.com/events/259167971699761
Let's meet at HUG FESTIVAL guys to share some really good times……
---