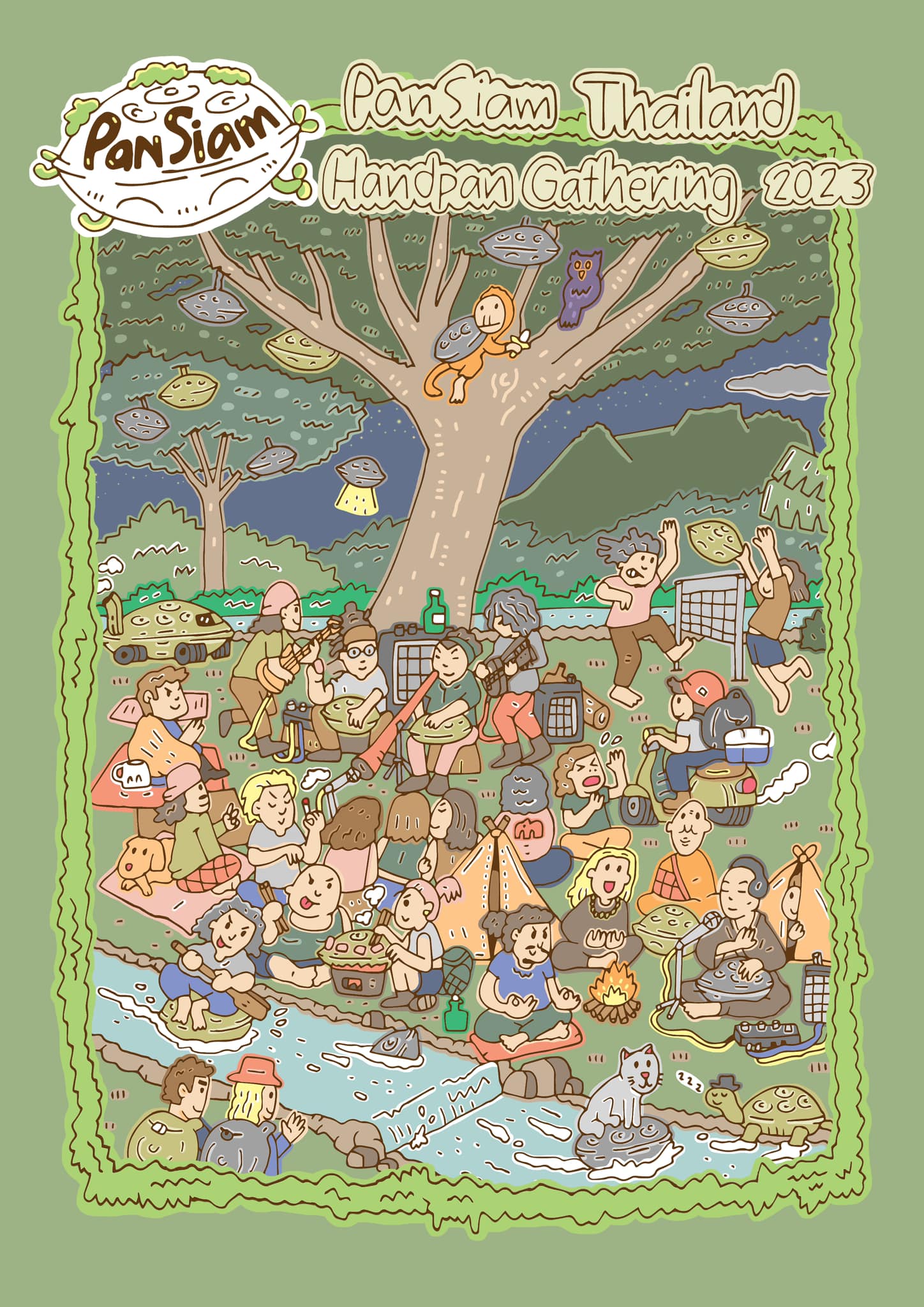 PanSiam Handpan Gathering 2023 (Thailand)
https://www.facebook.com/PanSiamThailandGathering
Exploring handpan vibes from the world's players in the mother nature of Doi Lung Chiangdao, Chiangmai, Thailand
The fields at Under the big tree, (19.3627272, 98.9262692) closed to Chiangdao hotsprings.
Not only the handpan concerts from selected Artists but also many workshops and activities for handpan lovers will be carefully created so that everybody can enjoy, explore and connect their soul to nature.
◎ DATE : 9th, 10th December 2023
◎ VENUE : Baan Yang Poo Toh, Chiangdao, Chiangmai, Thailand
(19.3627576, 98.9262448)
◎ ARTIST Line Up
Matsumoto Zoku (Japan)
Yogetsu Akasaka (Japan)
Nagasawa Takahiro (Japan)
Hyun Jeong Hoon (Korea)
Chor Lai (HongKong)
Boat & Most (Thailand)
60Sec.beforesleep (Thailand)
& will be more
◎ TICKETs are limited to 350 tickets and will start on 8th September 2023
■ Tickets via ticketmelon (credit card accept)
2 DAY PASS : 2,340 Thai Baht
1 DAY PASS : 1,590 Thai Baht
(Not include Accommodation)
■ Ticket via direct bank transfer to event page.
2 DAY PASS : 2,200 Thai Baht
1 DAY PASS : 1,500 Thai Baht
𓃒𓀡𓃠𓅿𓆈𓃗𓃱𓀿𓅷𓆏𓃟𓀬𓄁𓃰