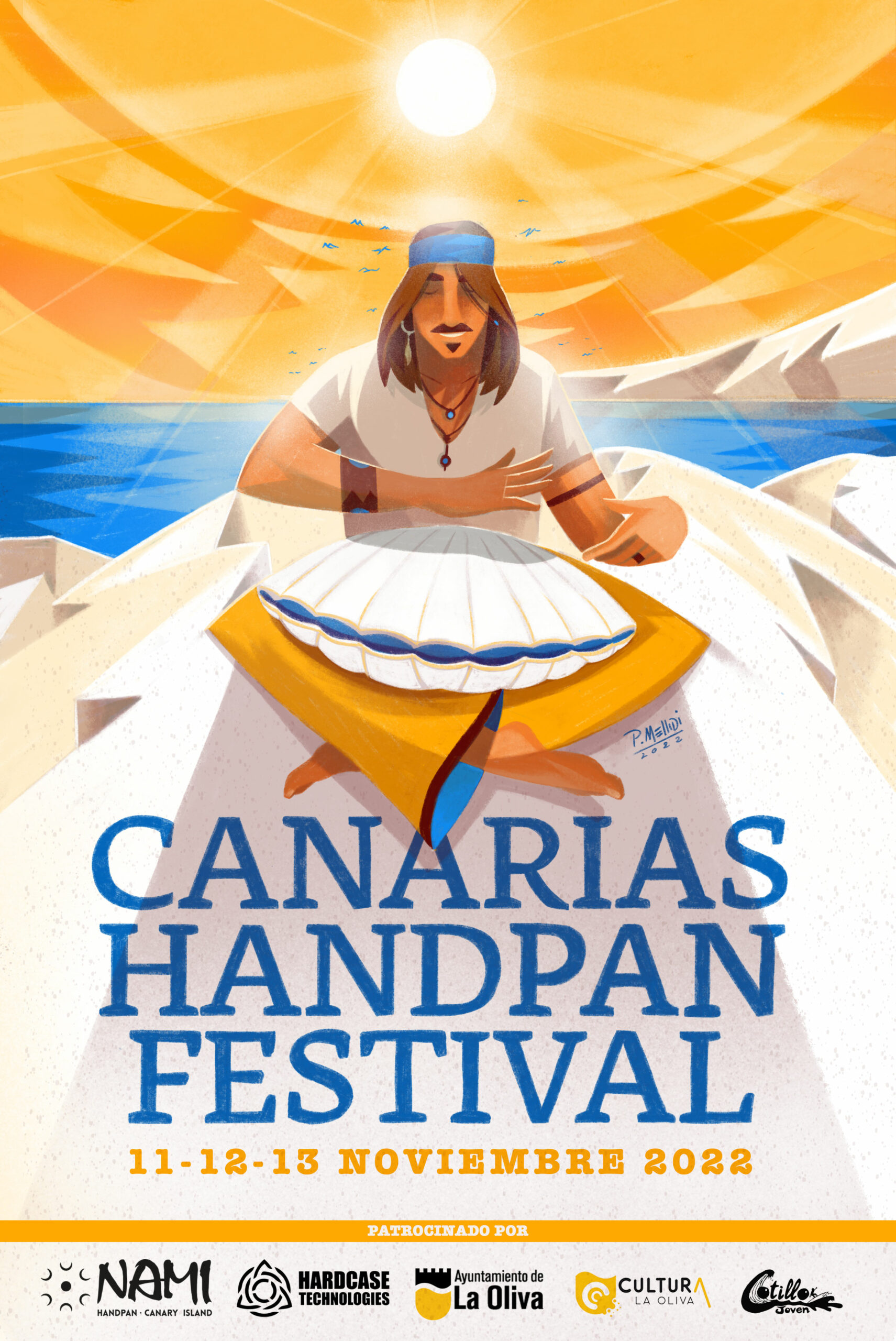 Canarias Handpan Festival 2022 – Fuertoventura
The Canarias Handpan Festival was born with the idea of giving a meeting place to musicians of international fame and artists of different performing arts, giving the opportunity to test the instrument through workshops and classes of different levels, integrating with combinations of varied arts that are well accompanied by the special sound that comes out of the handpan,  and give the possibility to attend live music shows accompanied by artists of various styles.
Theplace where it will come to life is an old hostel on the island of Fuerteventura, surrounded by the typical "Majorero" landscape, an open and infinite horizon towards the ocean.
The festival takes place on the weekend of 11-12-13 november 2022.
Three days of music, meetings, activities, workshops, open mic and concert.The great artists of the international stage together with the Canarian artists will give us their art along with many more artists who will arrive in Fuerteventura from all over Europe, Venezuela and Canada.