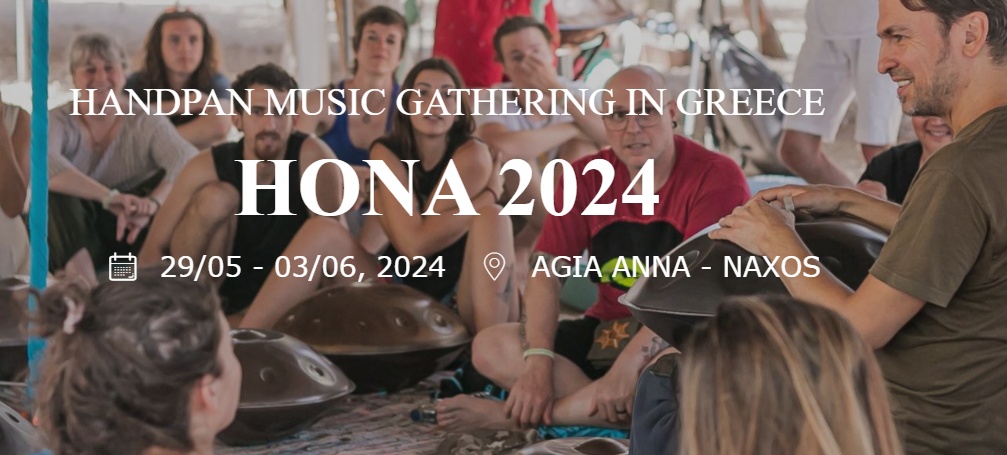 HONA – Naxos Handpan Gathering (GREECE)
HONA is a music festival that takes place on the beautiful island of Naxos in Greece.
The festival embodies a calling of musicians from all over the world who share the same spirit of expression, through this special instrument called handpan. A coming together of sound explorers who wish to share their love and create beautiful auditory landscapes that bypass the rational mind and go straight to the heart.
In this five day celebration a wide number of workshops will take place spanning from Yoga, Dance to Instrument making as well as handpan playing classes for all levels.