Tokyo HanPan Festival 2019
11. May 2019

-

12. May 2019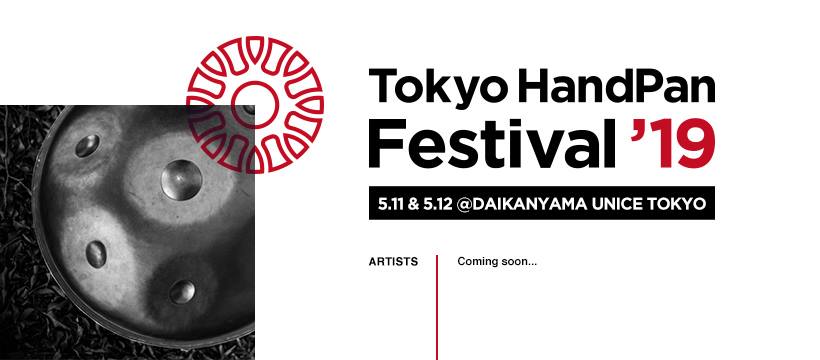 We are horned to be announce that Tokyo HandPan Lab. is Launched in this month in Japan, had a big corporate with plenty of HandPan Makers, Players and Associations to hearing the advises from all over the world, specially from Europe.
Thankful, We would make a 1st HandPan Festival in Japan, its coming up on May as Tokyo HandPan Lab. launch celebration edition.
We going to invited to Top HandPan Players and Makers from foreign for perform on this Festival, make a HandPan Lesson, Interviews, also HandPan Raffle for obtain a prize that purchase
a top quality HandPans without waiting list in venue.
Full Line-Up and Ticket information is released soon. so please booked your schedule first for this launched Party, Thumbs-Up for "Going" and "Interested" in Event Page. welcome to Share a page and info to your Friend!
more detail about Tokyo HandPan Lab. is the following.
-Contact : tokyohandpanlab@gmail.com
-Official Web : https://tokyohandpanlab.com/
-FB Page : Tokyo HandPan Lab.
-Instagram : https://www.instagram.com/tokyohandpanlab/?hl=ja
-Twitter : https://twitter.com/tokyohandpanlab?lang=en
-Youtube : https://www.youtube.com/channel/UC-4E7LzDKfRYngSocNiQNJg/featured?view_as=subscriber