1st International HANDPAN DAY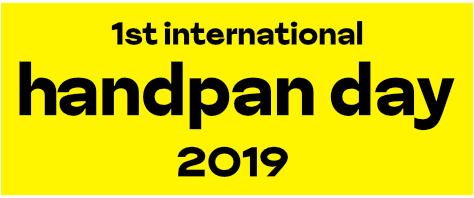 Happy Handpan Day!
On the 13th of October 2019, we invite you to celebrate the 1st International Handpan Day and this beautiful instrument that keeps bringing magic into the lives of people all over the world!
It is almost 20 years since the first seeds for the handpan were sown. On the October 13th 1999, the Swiss percussionist Reto Weber visited a steelpan builder to get his steelpan tuned, and on that day the ideas behind the Indian ghatam and the Trinidadian steelpan came together.
Over the years this idea developed into a revolutionary melodic percussion instrument that is now known as handpan, cupola or pantam.
In 2019 the handpan scene is blooming with amazingly innovative players, skilled builders and soulful music festivals that keep bringing joy and meaning to the world.
IT IS TIME TO CELEBRATE THE FIRST 20 YEARS OF THE HANDPAN!
On October 13th, 2019, we invite YOU to worldwide celebration of the handpan, cupola, pantam or whatever you want to call the instrument! Organize a handpan concert or a one day festival! Throw a listening party or screen your favorite handpan Youtube videos at the local cinema! Invite your friends for a living room concert and stream it online! Release a new album or publish a music video! Write a blog or ask your local music media to write an article about the instrument!
Join the 1st INTERNATIONAL HANDPAN DAY and share your celebrations in the social media with the hashtag #handpanday!
Feel free to share this invitation far and wide on your own social media, email lists etc!